The Library Foundation of Martin County
in collaboration with the Martin County Library System
Presents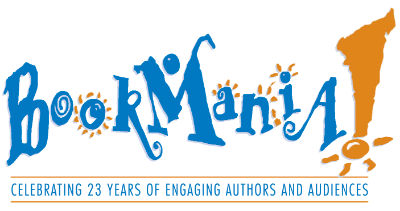 March 4, 2017, 9:00 am to 2:30 pm
Jensen Beach High School Performing Arts Center
FREE ADMISSION
| | |
| --- | --- |
| 9:00 AM | Welcome and Opening Remarks |
| 9:15 AM | Health and Wellness Panel: Dr. Steven Masley, Smart Fat and James Hamblin, If Our Bodies Could Talk: Conversational Anatomy ( Hamblin will be unable  to attend due to a death in his family) |
| 10:00 - 10:30 am | Book Signing and Break |
| 10:30 AM | Barnes and Noble's Discover Great New Writers Panel: Moderated by Amanda Brack.   |
| | Jung Yun, Shelter, Hirsh Sawhney, South Haven, Rumaan Alam, Rich and Pretty, Jade Chang, The Wangs vs. the World |
| 11:15 - 11:45 am | Book Signing and Break |
| 11:45 am - 12:30 pm | Young Adult Panel: Moderated by Sue Whittington. Paul Griffin, Burning Blue, Jay Asher,Thirteen Reasons Why |
| 12:30 pm - 1:15 pm | Book Signing and Lunch Break |
| 1:15 pm - 2:00 pm | Historical Fiction: Moderated by Edie Donohue. Martha Hall Kelly, Lilac Girls, Helen Simonson, The Summer Before the War, Andrew Malan Milward, I Was a Revolutionary, James Haley, The Shores of Tripoli |
| 2:00 pm  - 2:30 pm | Book Signing |
WANT TO CHECK OUT THE BOOKS AT THE LIBRARY?
On the Martin County webpage www.martin.fl.us, enter BookMania! into the search box; you will find a link to the titles or click here You get only the 22 items related to this year's event.

On the library website http://www.lib.martin.fl.us/ Search for BookMania! 2017, or search for each author or title on its own. You can also click here.

In Overdrive, open the main page and a feature display is right on top! This includes previous titles by the authors, and even collaborations with other authors.
CLICK HERE for Map and Directions to Jensen Beach High School