Young Literary Leaders Award Program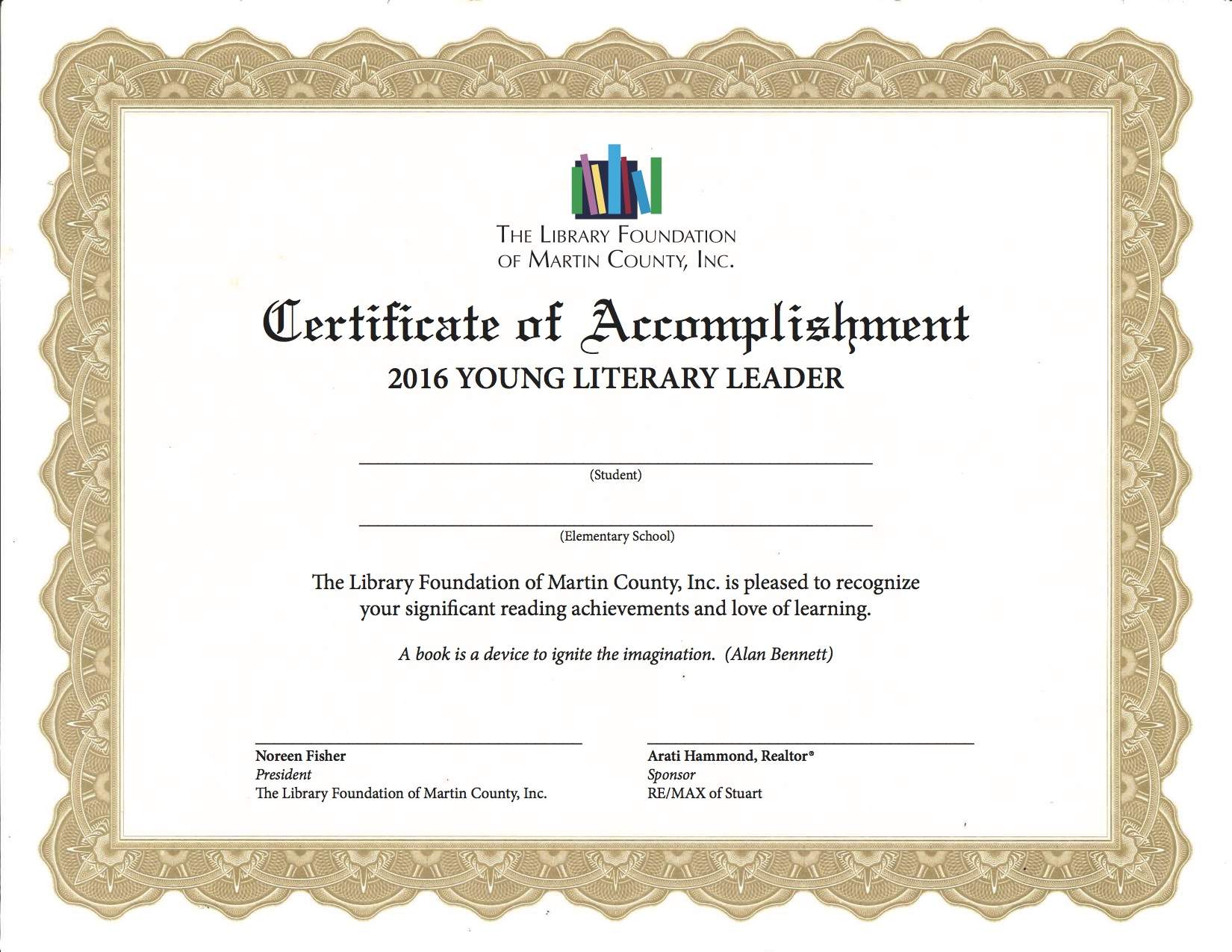 In 2016 the Foundation established the Young Literary Leaders Award Program to further empower our mission of promoting a love of reading among residents of all ages.
Noreen Fisher, then President of The Library Foundation, noted "We are especially pleased to recognize our elementary school's most dedicated readers. There is nothing more heart warming than watching children become enthralled with stories and more confident of their reading skills."
A boy and a girl in fifth grade in each of 12 elementary schools in Martin County were recognized for their love of reading by The Library Foundation of Martin County, Inc. during an awards assembly at the end of the school year. Each award winner received a certificate and a gift card for Barnes & Noble.
The awards presentation coincided with the kick-off of the still active "Library's Summer Reading Program" and served as an opportunity to remind students and families to take advantage of the program, sponsored by the Foundation, which combines reading and fun for children of all ages.
You can view photos of the 2018 winners here
You can view photos of the 2017 winners here
You can view photos of the 2016 winners here.