The 2018 Event Tickets Are On Sale NOW!
The Library Foundation of Martin County, Inc.
cordially invites you to the
2018 KIPLINGER LITERACY AWARD LUNCHEON
Harbour Ridge Yacht and Country Club
Monday, January 22, 2018
11:30 am - 1:30 pm
For table sponsorships or individual ticket purchases, please contact:
The Library Foundation of Martin County, Inc.
772-221-1409
info@LibraryFoundationMC.org
Helen Blake will be honored at the 2018 Kiplinger Luncheon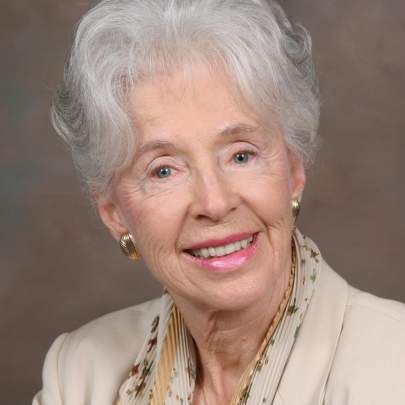 There is no name more closely associated with the Martin County Library System than Blake. On January 22, Helen Blake will be honored by The Library Foundation of Martin County as the 2018 recipient of the Kiplinger Literacy Award.
"Helen and Pres Blake were instrumental in the success of the capital campaign to build new libraries for Martin County. The Blakes' contribution to that campaign is memorialized with the name of our flagship library but their commitment goes so much further," said Stacy Ranieri, president of the foundation's board of directors. "We are delighted to have this opportunity to recognize Helen for all of her past and current contributions to literacy in Martin County."
"Literacy is not just about acquiring the tools to take care of the details of life, like filling out forms and following directions," said Helen Blake. "It is about looking through windows into places you may never see in person and reading about ideas you might never hear otherwise. It's about opening doors to new opportunities and a better life."
The Blakes came to Martin County over 30 years ago and currently reside in Sailfish Point. Helen holds a bachelor's degree in chemistry from Bates College and a master's degree from Springfield College. She worked in radioisotope research, taught chemistry lab and mathematics. She also studied mathematics at Worcester Polytechnic Institute.
Helen has served on the Library Foundation board of directors in the past and continues to support the organization's events while spending time with her children, 16 grandchildren and 12 great grandchildren.
Among her other activities, Helen is involved with the oversight of a scholarship program at Bay Path University in Massachusetts that her husband Pres funded in her honor. The scholarships are offered to women who wish to return to work but require further education to pursue a gainful career.
Knight Kiplinger 2018 Keynote Speaker "What's Ahead for 2018?"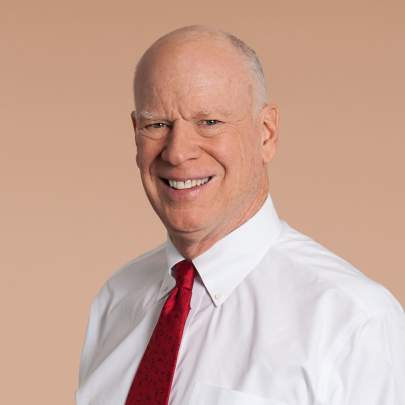 Kiplinger Family Support of the Martin County Library has Deep Roots
The bond between the Kiplinger family and the Martin County Library System has been a strong tie for decades. The influence and generosity of the family dates back to 1954, when W. M. Kiplinger, the Washington journalist and publisher, donated a block of land on East Ocean Boulevard for the construction of the first public library and the Woman's Club of Stuart.
Knight Kiplinger writes, in his introduction to Sandra Thurlow's book Sewall's Point, that his grandfather discovered the "peacefulness and natural beauty" of the Stuart region on his first visit here in 1952. He was "looking for a quiet refuge from the political hubbub of Washington," and he bought Bay Tree Lodge on Sewall's Point "with a vague thought of retiring there" someday. He never did retire, but he made Bay Tree into a vacation retreat for the employees and retirees of his publishing company, the function it still serves today, while also providing the Kiplinger family with a beloved winter home.
When the 1909 main building of Bay Tree Lodge was destroyed by fire in 1990, "there was never a thought of not replacing it," Knight writes. "We immediately set about designing a faithful reproduction."
When the Library Foundation established the Literacy Award in 2009, the Board of Directors seized the opportunity to recognize the Kiplingers in a significant manner. The wisdom of this decisionis reinforced annually when Knight Kiplinger, editor in chief and chairman of the Kiplinger organization and W. M. Kiplinger's grandson, joins us as the keynote speaker at the Literacy Award Luncheon.
Mr. Kiplinger offers listeners a unique ringside perspective on the leaders and policies that shape our future, the nation and the world. Speaking from first-hand knowledge forged at the epicenter of our nation's capital and seasoned with decades of experience, Kiplinger's annual not-to-be-missed remarks are an authentic spotlight on the current financial and political scenario.
Established in 1923, The Kiplinger Letter is the most widely read and longest-published business forecasting publication in the world. Mr. Kiplinger also oversees Kiplinger's Personal Finance magazine, The Kiplinger Tax Letter, Kiplinger's Retirement Report, and Kiplinger. com. The privately held company publishes an array of single-topic newsstand issues and special products, DVDs, and Web video features. The total paid circulation of its periodicals exceeds 850,000, and its website receives more than three million unique visits per month.
The company has been managed for more than nine decades by three generations of Kiplinger family members. Austin Kiplinger, Knight's father and editor emeritus, died in late 2015 at the age of 97.
A unique aspect of the company, which contributes greatly to its success, is that the imperative of editorial quality takes precedence over the pressures of the business side, especially advertising. Among other accolades, the company has received the American Business Ethics Award, was named "one of America's most ethical companies" by Ethisphere Magazine, and was named a 2009 General Excellence Award winner by the Society of American Business Editors and Writers.
Past Honorees
2017 - Leo Clancy
2014 - Elisabeth Lahti
2011 - Charlie Belmont
2016 - Edward & Joan McGowan
2013 - Bridget Baratta
2010 - Betty Mulliga
2015-Olene Stuart
2012 - Patricia Stewart
2009 - Sandra Kimmelman