Young Literary Leaders Recognized in New Awards Program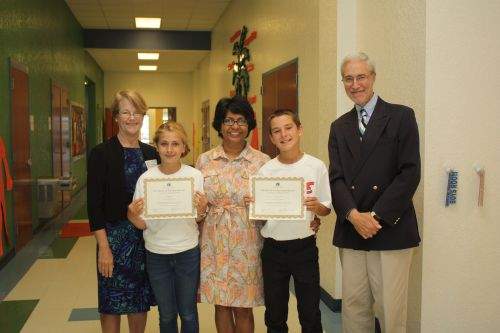 Twenty-four students have been recognized for their love of reading by The Library Foundation of Martin County, Inc. The students are the recipients of the first Young Literary Leaders Award given to fifth grade boys and girls in twelve elementary schools in Martin County. Each award winner received a certificate and a gift card for Barnes and Noble.
Noreen Fisher, President of The Library Foundation of Martin County, Inc., noted that part of the Foundation's mission is to promote a love of reading among residents of all ages. "We are especially pleased to recognize our elementary school's most dedicated readers. There is nothing more heart warming than watching children become enthralled with stories and more confident of their reading skills."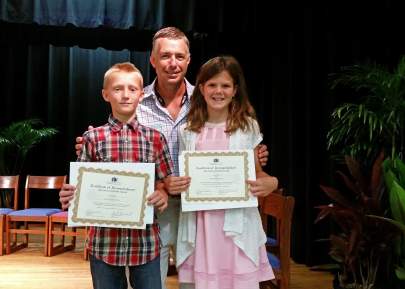 When presenting the awards to Lawrence Tatum and Alyssa Busch at Citrus Grove Elementary School on May 26, Noreen also encouraged the student body and their families to take advantage of the Library's Summer Reading Program, sponsored by the Foundation, which will combine reading and fun for children of all ages.
Arati Hammond, Realtor® with RE/MAX of Stuart, sponsored the program. "I believe that education is one of the most important factors in the success of a child's development. I am pleased to be able to be a partner with the Library Foundation and to present these young achievers with recognition of their love of reading and the encouragement to continue," Arati noted.