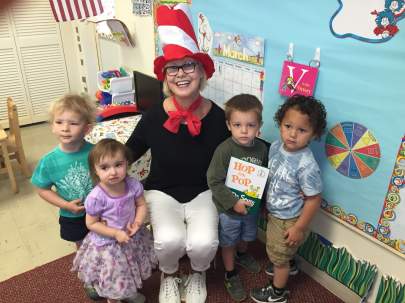 Dr. Seuss Day
Every year during the week of March 2, Dr. Seuss's birthday is celebrated in style thanks to the NEA's Read Across America Day, a nationwide reading celebration.
The Foundation enthusiastically underwrites the modest costs associated with this occasion. Costumed adults cheerfully visit the schools and community care centers throughout the county to share the power of reading with the kids by reading one of Dr. Seuss's famous books.
In 2016, 42 local volunteers read to 463 students in 40 different Martin County daycare centers and schools. Long live Dr. Seuss!