Gateway to the Arts Project
Funded by The Community Foundation for Palm Beach and Martin Counties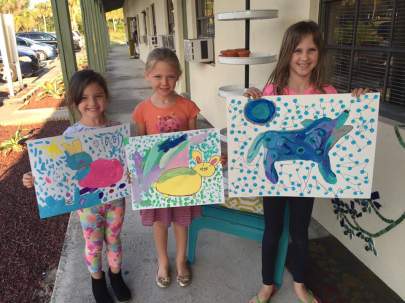 Extending the outreach of library services to underserved communities is a priority for the Library System. In order to better serve the Golden Gate community, a grant was written and submitted to The Community Foundation for Palm Beach and Martin Counties and a three-year grant was received. The grant is administered by the Foundation.
In October 2015, the Gateway to the Arts project opened in a leased space on Fairmont Street in the Golden Gate community in Stuart. From the first day, the art studio has been a success and regularly attracts approximately 100 attendees weekly, exceeding expectations of 100 per month.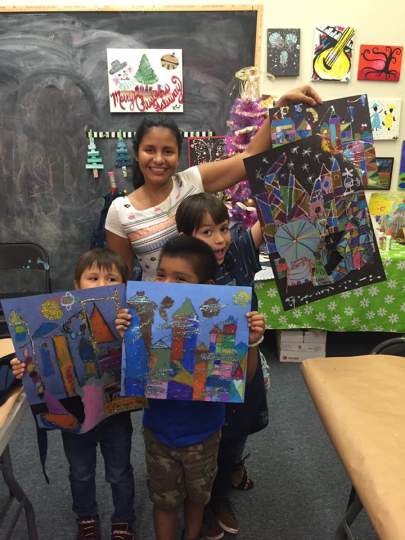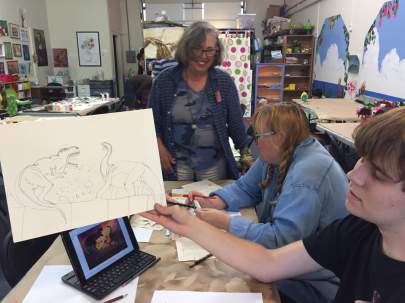 Lisa Holland, Gateway to the Arts Program Coordinator, commented, "We have had as many as 58 people at a time in the little studio but there has always been room and supplies for everyone."
Professional artists visit and involve the children, teens and adult in creative projects. Found objects and everyday items are often used in a new and altered manner in the students' projects. Local artist Aida Fry has taught classes in altering books into art pieces. Fanciful holiday decorations are brought home and extend the art studio's reach into the neighborhood and beyond.
A recent addition to the activities offered is sewing classes, using donated sewing machines. Participants truly enjoy exploring and developing their artistic talents and learning new arts and crafts. The resulting community fellowship is a tangible outcome of the project.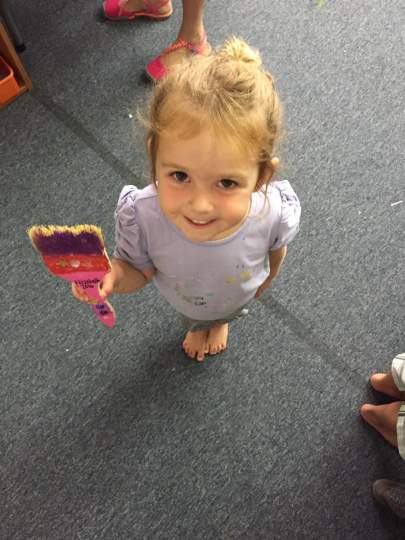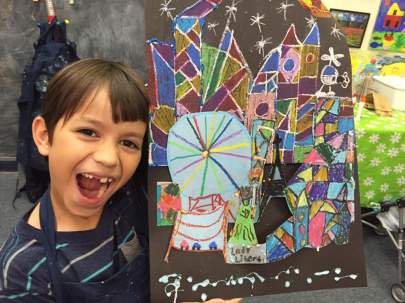 The plaza where the Gateway to the Arts studio is located has transformed from mostly vacant storefronts where homeless people napped, to a well-used center occupied by a marine electronic business, a wellness center, and the Gateway to the Arts.
The Gateway to the Arts was featured as a partner in building the community in the 2016 Community Redevelopment Agency report. When the nearby Golden Gate Historical Building is completed, it will provide another cultural center and possibly a new home for the Gateway to the Arts. The project is doing extremely well and is received by the community as a positive presence in the Golden Gate neighborhood.